Customer Reviews
10/04/2021
Best $100 ever spent
Very happy with the kit can't wait to be sent to the moon
Anthony L.

United States
08/20/2021
Quick and easy to do.
It is really simple to do and doesn't cost much to help humankind.
Jason S.

United States
07/27/2021
Well done! Great experience!
Thank you, LifeShip! Beautiful kit. I love my mission patch and ticket. I can't wait for the launch and to watch the moon landing. Excited to be part of this.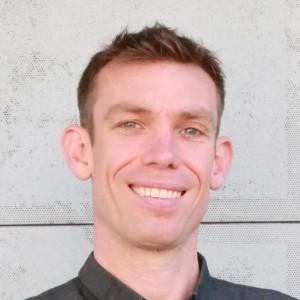 BH
Ben H.

United States
07/27/2021
The most memorable gift in the Universe!!!
I love it! What a poetic and beautiful mission to continue life beyond Earth. I gave this as a gift and the person LOVED it. I will forever look at the Moon and think of them and they will think of me. Such a connecting and inspiring gift!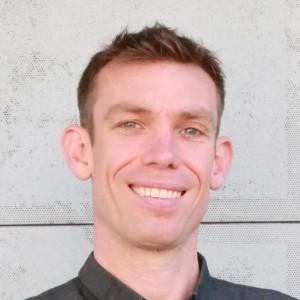 BH
Ben H.

United States
04/13/2021
Trip of a Lifetime!!!!
I am blown away with this whole program. This is by far the single best investment I will ever make. Thank you Ben I am ready to board the Lifeship!
RICK W.

United States
04/13/2021
Satisfied Customer
The thought of knowing I sent my DNA to The Moon for only $99 gives me goosebumps
Bill W.

United States
04/13/2021
Lynn's DNA sample
Good no problem doing sample or mailing.
Alfred P.

United States
03/29/2021
Safe travels
Arrived quickly. Needs better instructions, particularly if you're doing both human and pet versions. No info provided if a sample is contaminated or unusable in any way.
Nancy M.

United States
Thanks for the feedback, Nancy. Let us know if you need any more info. As long as your saliva is on the collection card or on the pet swab it will be able to be extracted and added to the capsule.
03/17/2021
Great so far!
So far everything has gone as planned/promised. I received my kit pretty quick and returned it the next day. Cannot wait for notification that our DNA is in orbit to the moon.
Jim H.

United States
03/16/2021
Bang Zoom
Easy. Lick a card send it back in an envelope and bang zoom to the moon
Leo G.

United States
03/13/2021
Outstanding
Easy, straightforward, no hassle instructions and return mail process. Highly recommend!!!
Corey D.

United States
02/12/2021
Waiting for take off!
The kit was extremely easy to use..just lick the circle. My journey won't be until the fall but so ready to send my DNA to the moon!
barbara k.

United States
02/12/2021
Very easy
It was very easy to provide the DNA sample.
Aaron J.

United States
02/11/2021
Fun! Let's do this!!
Like licking a postage stamp and now getting mailed to the moon. It was that easy to be apart of something cool, different, next level. How will it feel to look up at the moon, after the lander is at home up there, and realize I'm there too? This is an amazing opportunity. How this plays out for the future of humanity and life on earth - we will likely never know - but it's great to dream, take a chance, and be a part of something really unique.
James C.

United States
02/10/2021
The coolest way to set my intentions!!
I loved the experience of setting my intentions about the mark I want to make on this planet. Every time I look up at the moon I will think about the intentions I've set for myself and the path I need to take to get there. Thank you Lifeship for reminding me about squeezing the most out of this one wild and precious life!
Katherine F.

United States
02/10/2021
DNA Sample Kit
It was very easy to understand and to do the process very excited about the mission. Sincerely Mr Gregory A Stoner
Gregory S.

United States
02/10/2021
My Hope Is That This Project Is Successful
Everything is easy. I might add that it would be very neat to include a customers DNA, in amber, for them to keep as charm or necklace. I hope this project is successful, because I'd love to think that some 3,000 years in the future travelers find the probe, and harvest the DNA to see what we were like. Thank you, and please keep the updates coming.
Robert D.

United States
02/10/2021
Great idea, excited to be part of this - more feedback please.
Hi, This was a Valentine's Day gift for my wife (after all I can't imagine spending eternity with anyone else - and who knows about the Alien ability for conversation right?). I would however like more feedback - did my envelope arrive on time, where is it? etc., status updates would be helpful.
MARK L.

United States
Hi Mark! I see you checked in your kit was received. You should have received an email confirmation with more details on the next steps. Perhaps check your spam or promotions folder in case it got filtered. Let us know if you can't find it and we'll send you another. Thanks!
02/10/2021
Great!
This is an amazing offer, I get a chance to do something different and unique. I am glad I am apart of something bigger
Clinton R.

United States
02/08/2021
Just treading water here
Everything is in and now just waiting for each step and to be notified so I can follow along.
Susan Z.

United States